"A good laugh and a long sleep are the two best cures for anything."
– Irish proverb (via hymntohope) First Bailey's… now this. The Irish just get it.
1 tag
Show Me What I'm Looking For - Carolina Liar
Here's to the good times.: A letter to the... →
herestothe-goodtimes: Dear past, present & future members of the Wolfpack, First of all, put down the textbook, the highlighter, the pens, and the notebook full of 'class notes' and doodles. Put down the iPhone, the iPad and the Starbucks cup — and breathe. I've been there. You may be a high school… ugh I cried. Written by a good friend of mine.
Draw near to me for I have drawn near to You. Pull...
My prayers go out to Boston and our country....
Dreams do come true
Found out last week that I'll be interning in Washington, D.C. on Capitol Hill over the summer :) God is so good! When people asked me what I wanted to do, I always told them I wanted to work for the government. And I never thought I'd see the day when I actually would. I can't even comprehend that I'll be living in DC - a city I've visited often and always told...
"He smiled understandingly—much more than understandingly. It was one of those..."
– F. Scott Fitzgerald, The Great Gatsby 1) Can we just pause for a moment to thank God for great writers like Fitzgerald? and 2) I seriously can't wait any longer for the movie to come out. Leo DiCaprio as Jay Gatsby… Dear Lord. 
It's Time - Imagine Dragons Sorry to anyone...
1 tag
Ambition
noun /amˈbiSHən/  1. Greatly or inordinately desirous of power, honor, office, superiority, or distinction. 2. Strongly desirous—followed by "of" or the infinitive; as, ambitious to be or to do something.
1 tag
Ooh la love I've fallen in love… and it's...
"Yesterday's depth is feeling really shallow."
"'To me this is like the days of Noah, when I swore that the waters of..."
– Isaiah 54:9-10 How good is His love.
State win against Duke, 70 degree weather in the middle of January, and so much love. Couldn't have asked for a better day yesterday. Here's to an amazing 21 years :) So blessed.
"I used to feel so alone in the city. All those gazillions of people and then me,..."
– Augusten Burroughs
Over Again
2 tags
Night owl
What a year it's been. Four days into 2013 and I still can't help being nostalgic over the past 12 months. It's been a year of growth, really — some months more than others. Getting back from Australia, I knew life would only get a little tougher. College will be harder, job hunting will get more desperate, missing people will be worse than ever, and life will stop for no...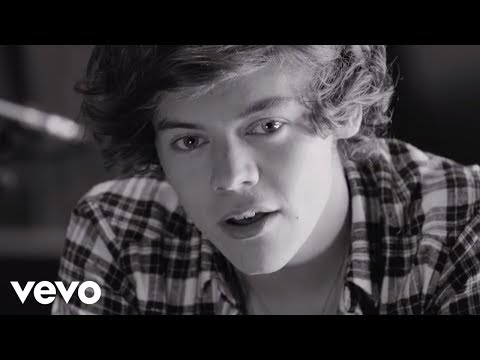 Christmas Eve
I am absolutely loving being with family this year for winter break. How true is it that Christmastime is so wonderful? Best time of the year. There's also something so nostalgic, yet blissful about Christmas. You hug everyone a little harder, you smile a little bigger, everyone's a little more cheerful, and we're all craving a bit more of that thing called romance. Renewal,...
Merry Christmas :) There is absolutely no other...
Addicted ft. Greg Laswell - Morgan Page
"The odd thing about this form of communication is that you're more likely..."
– Kathleen Kelly (in an email to Joe Fox) from You've Got Mail.
"Do it with passion or not at all."
1 tag
That's life, that's what people say.
You're riding high in April,  Shot down in May.  But I know I'm gonna change their tune,  When I'm right back on top in June. 
tired & uninspired.
Charming as the '50s
Since today's World Television Day (…the things you discover when you're stuck at home, sick during break) LIFE compiled an online gallery of Americans watching TV in the mid 20th century. Look at what they're wearing! And their hair, their home decor, everything. Anyone else notice how charming the '50s were? I was born in the wrong era.  Here are a few of my...
"The future has many names For the weak it is unattainable For the fearful it..."
– Victor Hugo
Come back and tell me why I'm feeling like...
"Whatever is true, whatever is noble, whatever is right, whatever is pure,..."
– Philippians 4:8
"Shall I write it in a letter? Shall I try to get it down? Boy, you fill my..."
"You want a love that consumes you. You want passion, adventure, and even a..."
Trouble Sleeping - Corinne Bailey Rae Loveeeee at...
Note to self: wake up
You know, as much as I profess my love for traveling, I find that I'm almost idolizing it. I find myself wishing hours of the day to be somewhere else. Whether it's this corner of the world or that corner, when am I truly going to be satisfied with where I am? And that's a big nono, personally. I allow myself to love things in my life because they're blessings, but never idolize. Because literally...
Swim Good - Frank Ocean
October thoughts
I was so reluctant to let summer go because that meant cold weather and big coats and freezing rain would take the place of sunshine and warm days. I also thought it meant that I'd have to usher in a new season into my life and it would replace all the memories that this past summer had brought me. But in a way, that's not a bad thing… I am slowly and surely being trained to...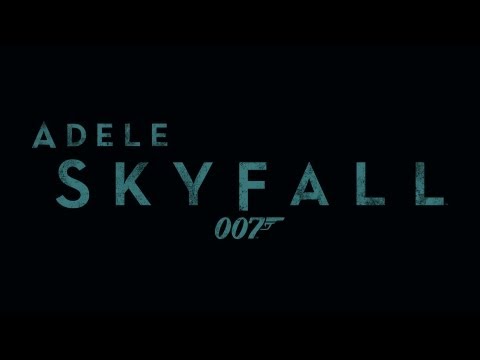 This is an Oldies kinda day. (Sittin' On)...
"I give everything. I surrender to whatever You're doing inside of me. It..."
Eternal - Sanctus Real I never had enough until I...